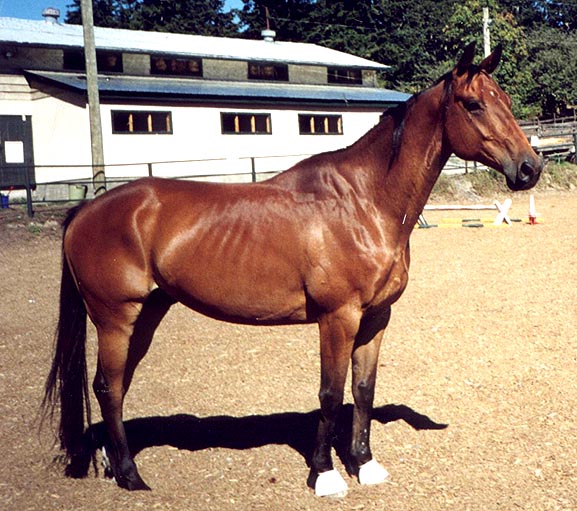 Bru in August of 99. I had just bought him and he lost quite a bit of weight as he was pretty stress
August 2000, showing off 8)
Bru in June 2001.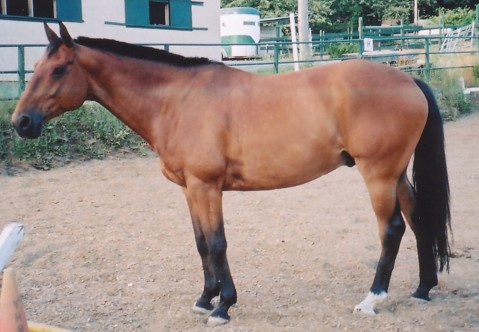 July 2001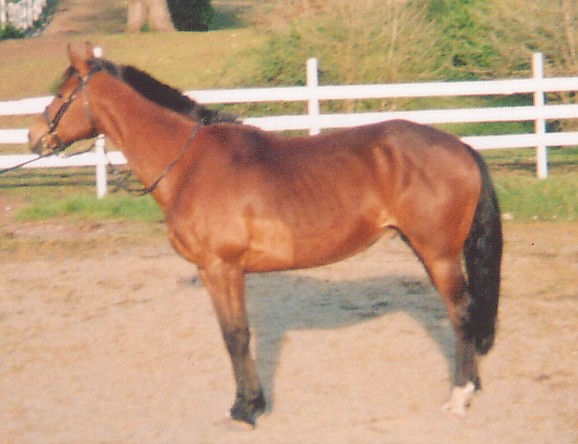 May 2002 - he had lost alot of conditioning after his back soreness came back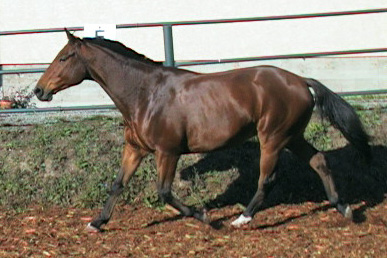 Oct 2002 - He is in great shape and starting to move like his old self again

Bru age 7, one year later. Looking quite a bit better...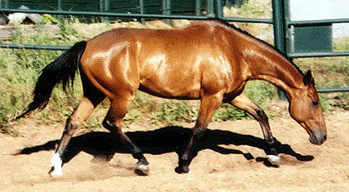 August 2000, doing a nice stretch..this boy LOVES to stretch!
Bru free longeing, June 2001.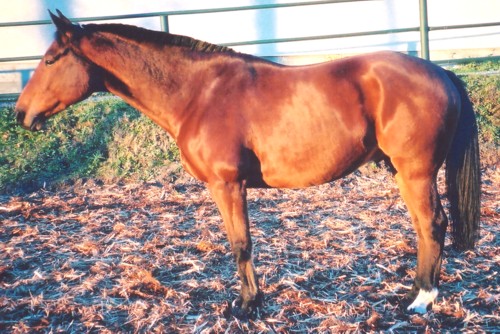 Bru in Nov 2001. He's all fuzzy with his winter coat but you can still see the improvement in his mu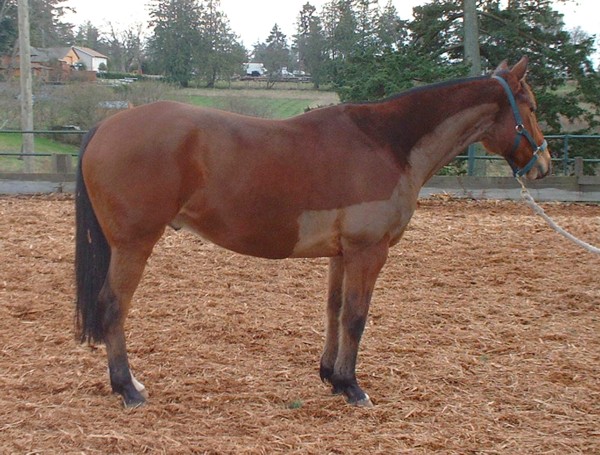 February 2002, Don't you just love my imaginative clip job? Not bad for both of our first clip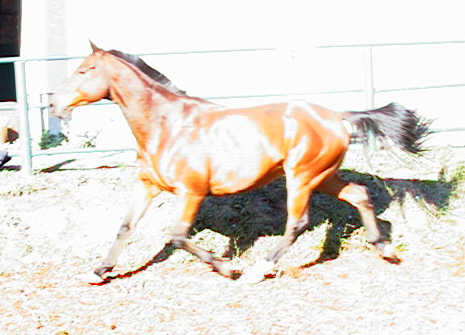 Oct 2002- bad lighting but it was a good pic so i thought I'd add it