The 4 pictures which show Bru on the Longe line were taken in the Spring of 2001. He wasn't in much pain any more when these pics were taken but you can see that although he is willing to stretch his topline, he is avoiding the contact with the longe line and side reins, and moving mostly on the forehand and kinda of doddling.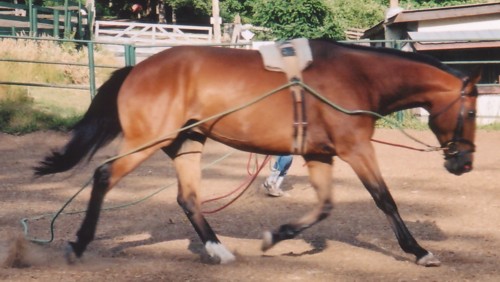 These are the newest pictures I have of Bru moving. They were taken in May 2002.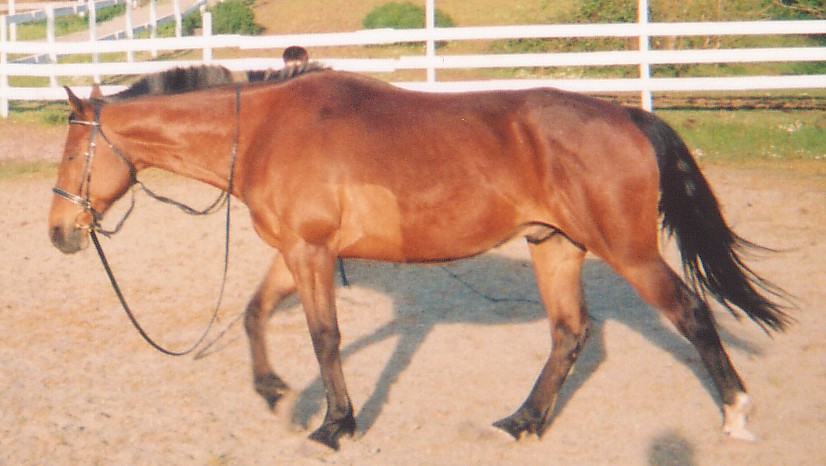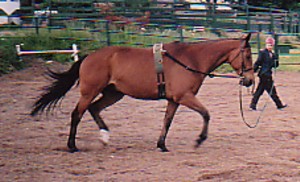 The 3 pics showing Bru being Longlined, or Double Longed as some call it, show him moving much more forward and using his hind end.